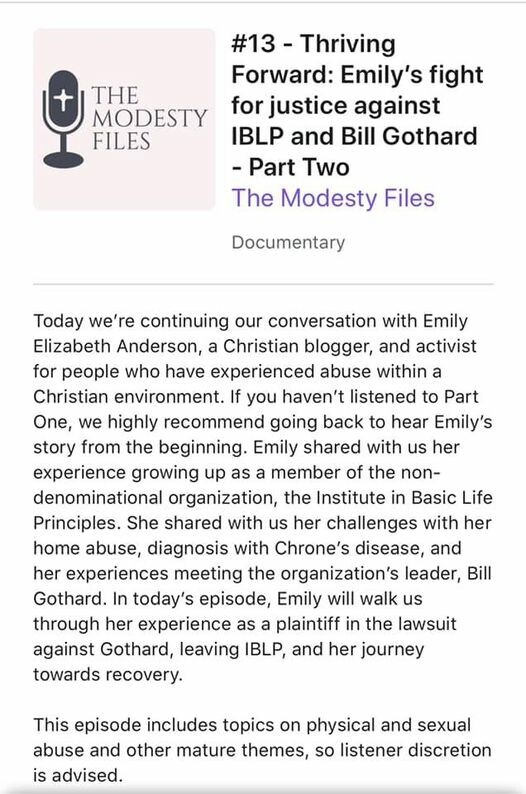 Part Two of my interview with The Modesty Files podcast is live!
In part one I explained how I got involved with my cult and my personal experience with the cult leader, Bill Gothard.
In this final episode things gets a bit more raw. I briefly explain how I got involved in a lawsuit against Gothard, how I found my way into my first counseling appointment (which became my first Freedom Day!), how I began to deconstruct my faith and build it back again, how I was diagnosed with PTSD and my journey with that, and finally, how I met my Prince Charming and what life looks like today.

If you want to listen but haven't heard episode one, I suggest listening to that one first. You can find The Modesty Files anywhere you listen to podcasts or click HERE. Let me know what you think!