Untwisting Scriptures -- A Special Zoom Event (Replay)
Rebecca shares her story of how she was first introduced to the dark side of evangelical culture -- hidden domestic, spiritual, and sexual abuse within the fundamentalist church -- and how her own pursuit of education eventually lead to authorship of several books addressing abuse within the church.

Rebecca also shares about latest book release, Untwisting Scriptures II, as we dive deep into the topic of abuse of authority within the church and the patriarchal movement.
Discussion topics include:
*What makes the modern day "Biblical Patriarchy" movement so appealing

* The dangers of the Umbrella of Authority teachings

*Is there a difference between Patriarchy and Complementarianism?

*Sexual abuse within the church

*How survivors can find legal help

At the bottom of this page you'll also find a document with links to several resources we mentioned, along with correlating minute marks in the video so you won't feel lost.
And if you're a survivor in need of more personal advice, please reach out to us so we can get you connected to the specific help you need.
So grab a mug of your favorite warm drink, and join us for this for this incredible conversation...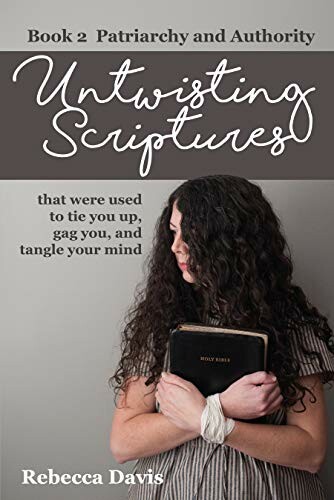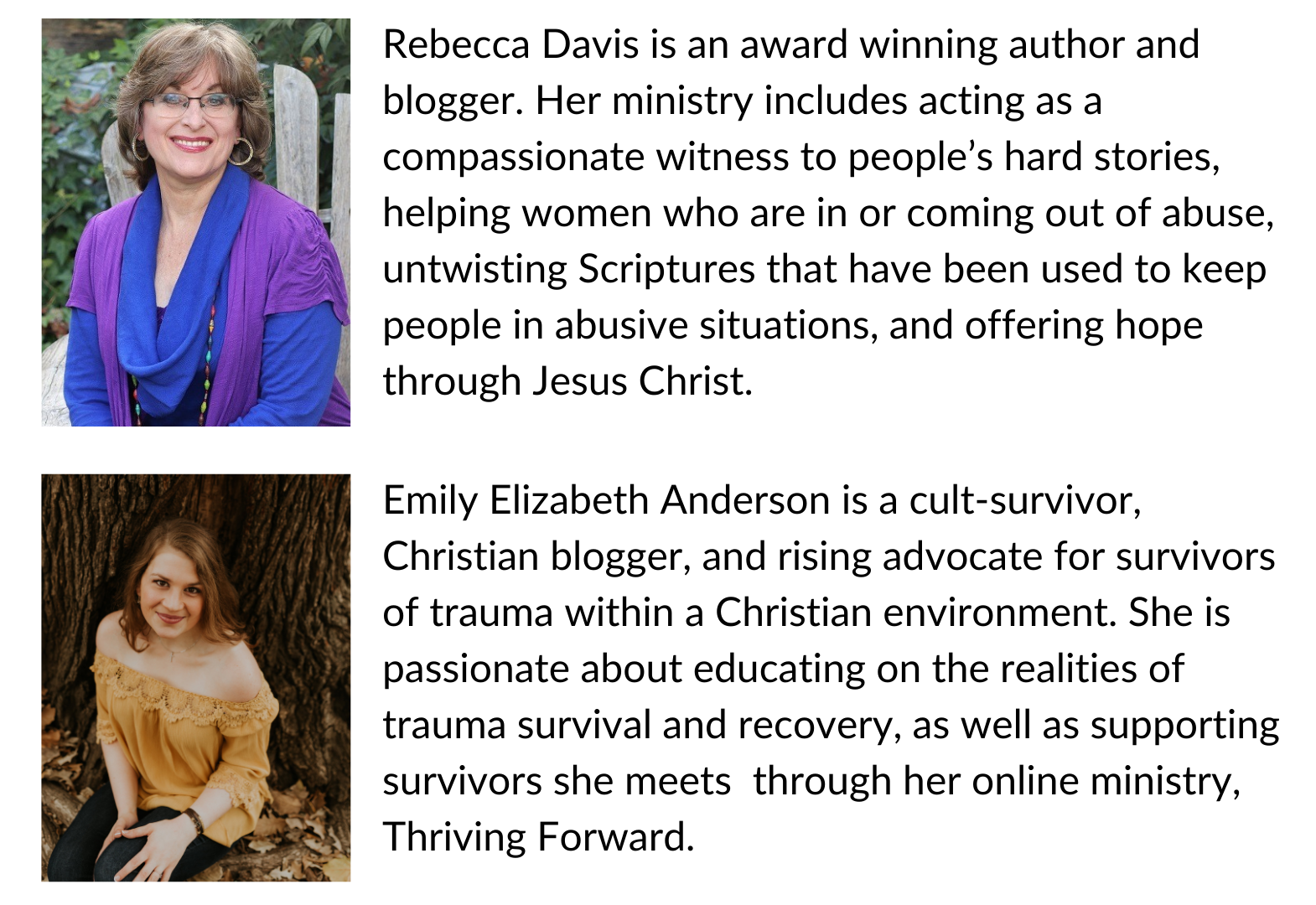 Untwisting Scriptures: Understanding Authority
with Rebecca Davis and Emily Elizabeth Anderson