Today I was given the beautiful opportunity to share my story on live radio. As nervous as I was, I knew God would give me the exact words to say, and sure enough, He did! I felt very strong and confident and so incredibly grateful for the chance to share my heart!
I have discovered that over the last couple years of becoming more and more public with my story, the chains of shame and guilt have melted away. Silence breeds and cultivates shame, and while it is every survivors choice whether or not to tell their story, I have personally found that every time I share my story, new wounds are healed, and new hope is birthed.
Jesus redeemed every tear I have ever shed on the cross and I want every survivor to know that their tears have been redeemed as well.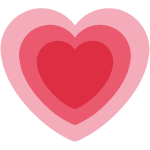 Check out the recording below!! And please share with anyone who may be blessed by it!