I believe in this something I have come to call "God's Gifts." I believe His gifts to us come in many different ways. There are the big ones of course; grace, love, salvation etc. But then there are the little ones we can easily miss if we don't know what we're looking for. God gave me one of those gifts tonight — in the form of a bubble bath.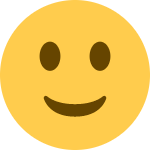 These past two weeks have been some of the most difficult I've experienced in years. In the beginning of February suffered an incredible loss and it threw my body and emotions into a huge spiral of grief. I was angry. I screamed at God "It hurts! It hurts! It hurts!…." probably one hundred times as my body shook, curled up in a fetal position on my bed. For days I walked around in a shell shocked stupor with barely the strength to hold my head up. I experienced panic attacks and muscle spasms and my heart rate frequently stayed at 120 bpm.
I finally saw my doctor and counselor and was diagnosed with PTSD. I came to the somber  realization that I have been living in a constant state of "fight or flight" for years now. I've been living off adrenaline to cope with the stress of life and it has made me numb to all the negative physical effects and so have been unaware of the toll the years stress was taking on me.
But with this most recent blow my body finally quit. "No more", it said, and just like that my adrenals and parasympathetic nervous system went "kaput."
This has been a huge wake up call for me. I realize that the stress in my life has been slowly killing me. And so, for the last few days I've been trying to re-access everything in my life and trying to figure out how to incorporate more rest into my life. Not just "scrolling through FB, lazy on the couch" kind of rest. True rest. The kind that comes from unplugging from technology and outside stressors and plugging into God.
Though I have a few ideas, I'm still been in "game plan" mode. I've needed some time to think about what stressors in my life need to be eliminated and I need time for prayer to ask God for direction on where to start and then go next.  And so, He gave me a gift tonight.
I was recently asked to come and house sit and nanny a one year old baby for a family I know that are going out of the country for a few days. I arrived last night and after settling the baby down for sleep and then unpacking my bags, my eyes glanced over to a huge jacuzzi tub in the master bathroom.
Most people who know me personally know I ADORE baths. However, I live in a 100 year old house that only has one tub and it's TINY. I can only fit half of my body in it and it's not comfortable at all. So I eagerly drew myself a luxurious bubble bath with Epsom salts and some essential oils I brought along. I turned off all the lights, lit a candle at the foot of the tub, and made a huge cup of peppermint tea inside my favorite mug. I turned on some harp music on my phone and with great anticipation slowly climbed in.
As I allowed my body to be engulfed by the steaming hot water, I let out a huge sigh of content and spent the next 5 minutes tearily thanking God. God knew this was exactly what I needed. He knew I needed the hot water and oils to soothe my incredible tight, grief stricken muscles. He knew I needed peace and rest. He knew I needed a chance to focus on him — to quiet my mind and satisfy my heart.
After a bit I decided to put on my most favorite movie of all time, "Christy," on my laptop. The Smokey Mountains have a way of bringing such peace and ministering to me in a way far more than any other material thing. Watching Christy always instantly calms me and feeds my soul.
This was all a gift. God cares about us in so many ways. He knew I needed a few days of "retreat" to regroup and plan how I will heal my adrenals and nervous system.  He knew I needed some TLC, physically, emotionally, and spiritually.
And so, He gave me the gift of a bubble bath.
Are you struggling with being overwhelmed with life now? Have you prayed for God to minister to your heart in a tangible way? God loves showering us in his love. People take about seeing your glass half empty or half full. The truth is, all of our glasses get low at times. So if your glass is feeling empty, come to Jesus. He will fill it — one gift at a time!