Gratitude. It's my 2019 word of the year.
More than just gratitude, my focus for 2019 is *present* gratitude. Where is the beauty *right now*? Can I live in the present moment and appreciate it for all it has to offer? Can I stop longing for what could be better or different? This is my journey for the year.
Present gratitude can be so hard. Want to know my current present? I'm exhausted from a cold and very little sleep. The house is a wreck and I'm ticked off that I left raw meat in the fridge for too long because I've been to busy to cook it and now it's spoiled. My hair is greasy, my teeth are covered in fuzz, and even I am beginning to be turned off by my own smelly pits, not to mention the fact it's 7pm and I *still* haven't put on a bra today. The "service" dog is running around and barking all psycho and I'm feeling so guilty by the fact I'm 6 weeks behind on my Bible study and just ate Christmas candy for my dinner.  #somuchformyNewYearsdiet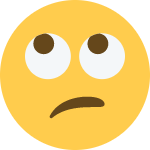 The only reason I have courage enough to write all this out is because I know 99% of my Facebook friends are in the exact same boat.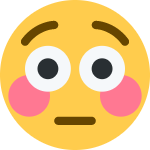 #thisisreallife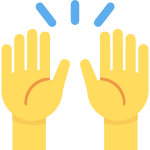 This past summer during one of my prayer hikes God spoke to me. "Joy isn't found in the achieving. It's found in being grateful in the present moment". You see, gratitude almost always precedes joy. We must first embrace the present in order to experience true, lasting joy.
A few months ago I read Ann Voskamp's best seller book, "One Thousand Gifts". It opened my eyes to learning how to see the gratitude in the midst of the current chaos and mess. And so, in following Ann's footsteps, I would like to share my own 1,000 gifts this year. Each gift found in my present moment.
Today's gift? The one I see in all this mess?
Gift #1: God doesn't care about any of this mess. He still loves me with dirty hair and grimy kitchen floors. He still loves me despite not keeping up in my Bible study. He still loves me in the middle of my mess. And that, is enough.